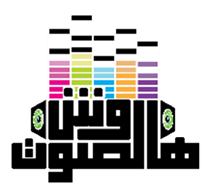 Last week's return of Guess The Sound (وش هالصوت) was one of the biggest launch quiz show since 2014. Guess The Sound (وش هالصوت) gave Mix FM an estimated listener of just above one million and a cumulative listener of just 4.01 million; Transit program alone gaining 0.912 million.
The launch for Guess The Sound (وش هالصوت) beat quiz programs on other radios, which attracted approximately 900 thousand listeners.
Three seasons in and Guess The Sound (وش هالصوت) is still loved by so many people. Game is a universal theme, particularly in times like these, and our program has always been about quiz's and prizes.
The current Guess The Sound (وش هالصوت) was unique due to the large number of interaction and participation. Due to the current lockdown, we have seen a surge in downloading Mix FM application in order to follow the program at home confined (1,573 downloads in 9 days). There were 2,467 people contacting to participate and 314 participants in just one week.

Downloading the application
1st to 9th April 2020