The fifth KSA RDM Wave and third radio rating for period of lockdown have landed with Mix FM retaining the top position in Jeddah and in Riyadh.
THE STRENGTH OF THE VOLUME OF LISTENERS OF MIX FM IS BLATANT UNDER SEVERAL TARGETS. THE STATION BEST PERFORMED IN JEDDAH, AMONG MALES AND YOUTH DURING RAMADAN 2020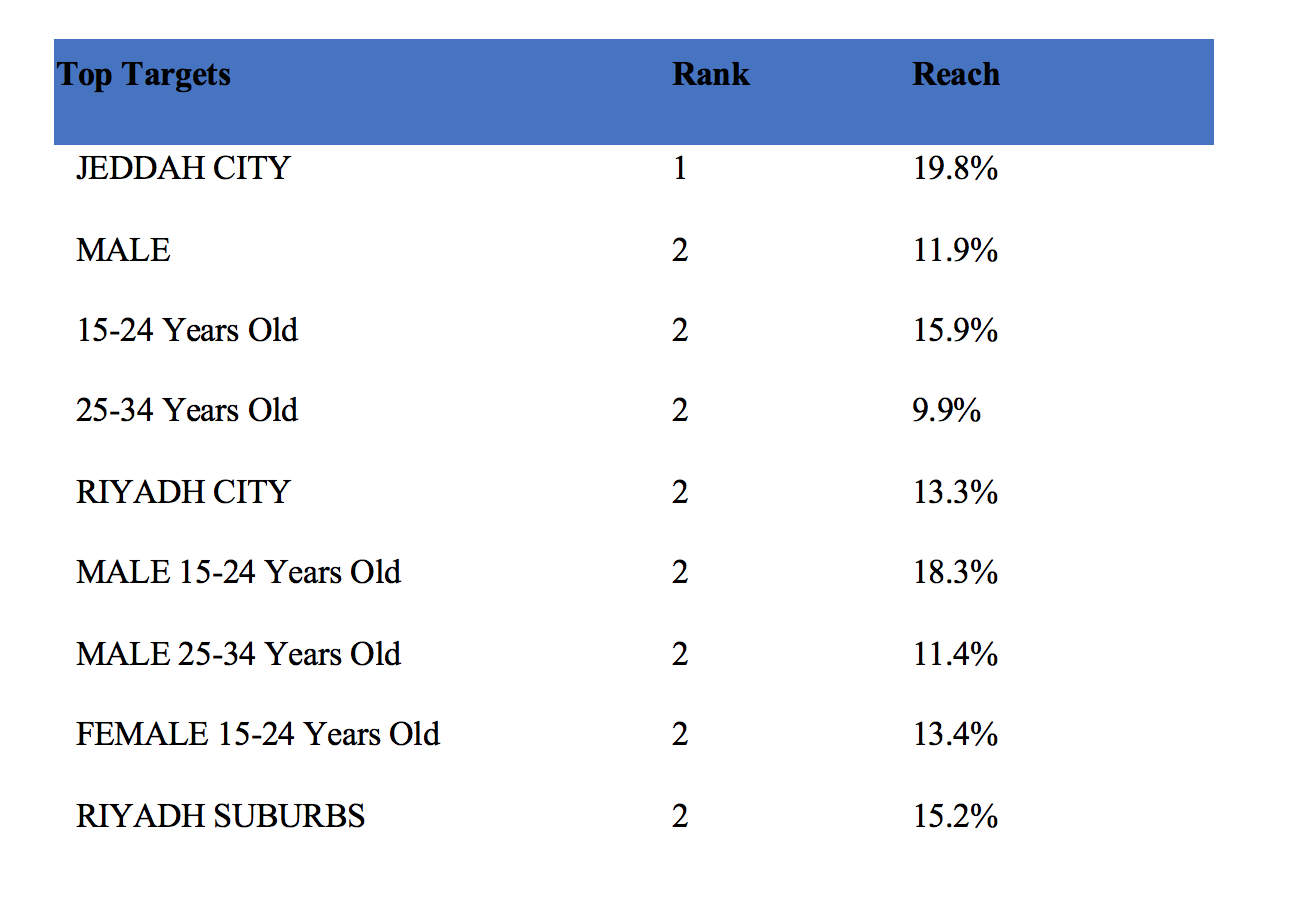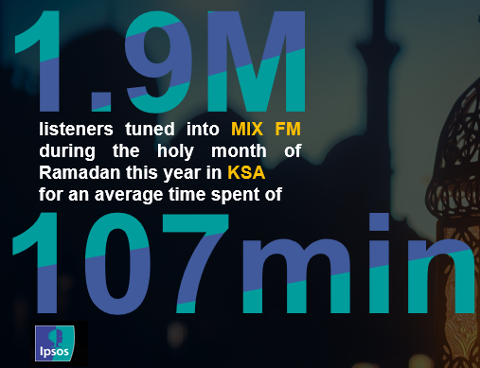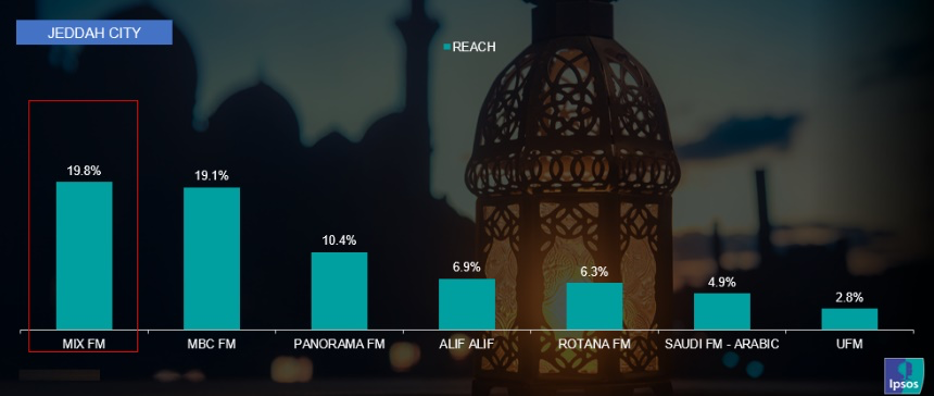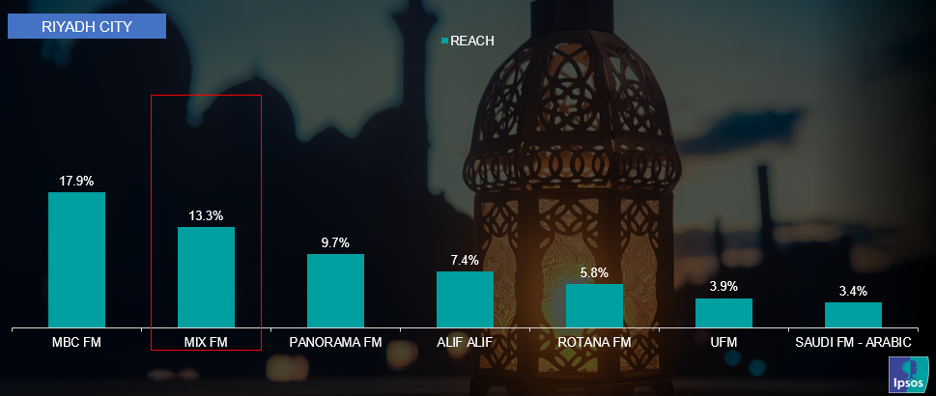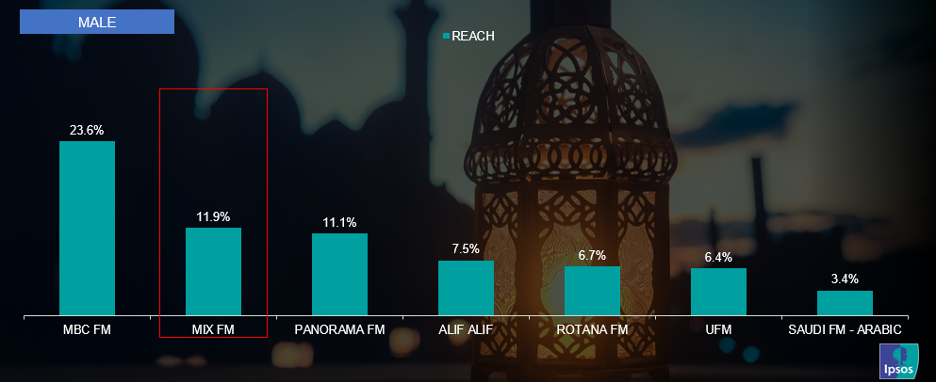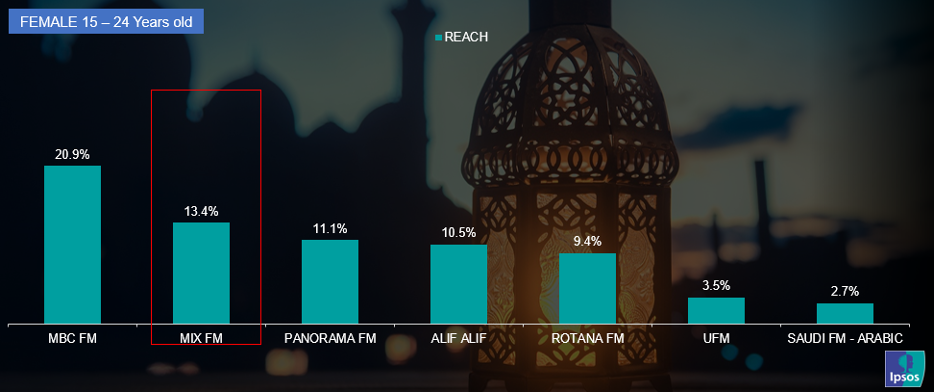 Source: – Ipsos – KSA RDM (May 2020 wave)
The figures cover from 24th April to 23rd May 2020.